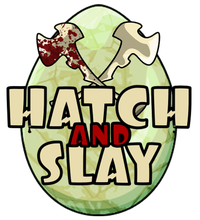 "Hatch & Slay" is finally ready to download! It took us a little bit longer than we thought, but now it's here!
In our last blog post we made the announcement and already explained some background information about the game and the development process.
Now, all there is left to say: get the game now and have fun playing! :-)
We would be really glad, if you like the game and give us your feedback on it. You can do this right here in the comment section, or visit one of our social network pages if you prefer. Every feedback of yours will help us to further improve the gameplay and make the experience more fun, so it's in your best interest! ;-)
Note: just unzip the file (e.g. with WinRar), place the "Hatch & Slay" folder wherever you like and double click the .exe file. No further installation required.

Please share if you like it!